PRESENTATION
A 35-YEAR-LONG SAGA WRITTEN AS THE WATER FLOWS
While the name Nicols may be synonymous with river cruisers across Europe today, few people are familiar with the company's origins.
Even fewer people know that its founder was actually… a plumber!
After having invented the first PVC fitting, Jean Ollivier, a plumber from Cholet, founded a gutter company which found great success.
As the owner of a company employing more than 1,500 people and exporting its products to 73 countries, Jean Ollivier acquired one final company in 1986 which would become his "baby": the boatyard Plaisir France that he would then rename Nicols Yacht.
It was a short trip from gutters to boat hulls. Thus, the first Nicols cruiser was swiftly developed with a highly innovative design in comparison to the standards of the time.
Jean Ollivier continued to be an innovator. Believing the market for boat buyers to be too limited, he launched a boat chartering service three years later, quickly becoming one of the major leaders in the sector.
Meanwhile, the boatyard in Puy-Saint-Bonnet (near Cholet) was regularly launching new ranges of boats to meet all sorts of boating needs. From lovers' trips for two to group trips for up to 12 people, everything was on the table with no comfort spared.
Today, the former plumber's river boating saga continues with an annual average production of 20 boats and a fleet of over 300 cruisers available for chartering across 24 different bases located in France, Germany and Portugal.
So much to celebrate for having one day designed this little PVC fitting…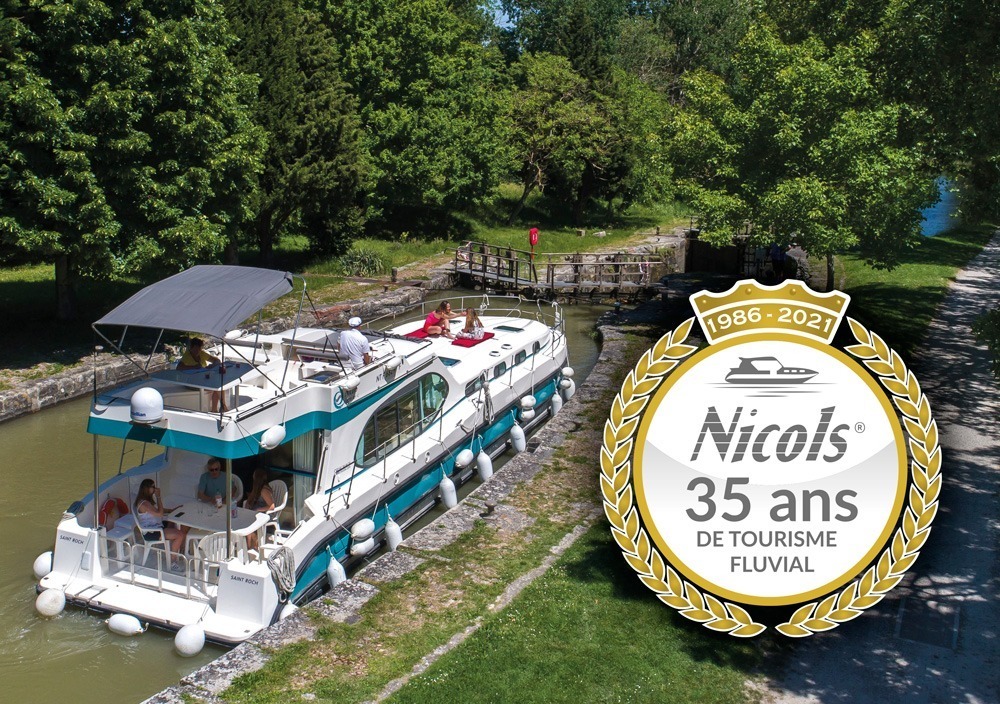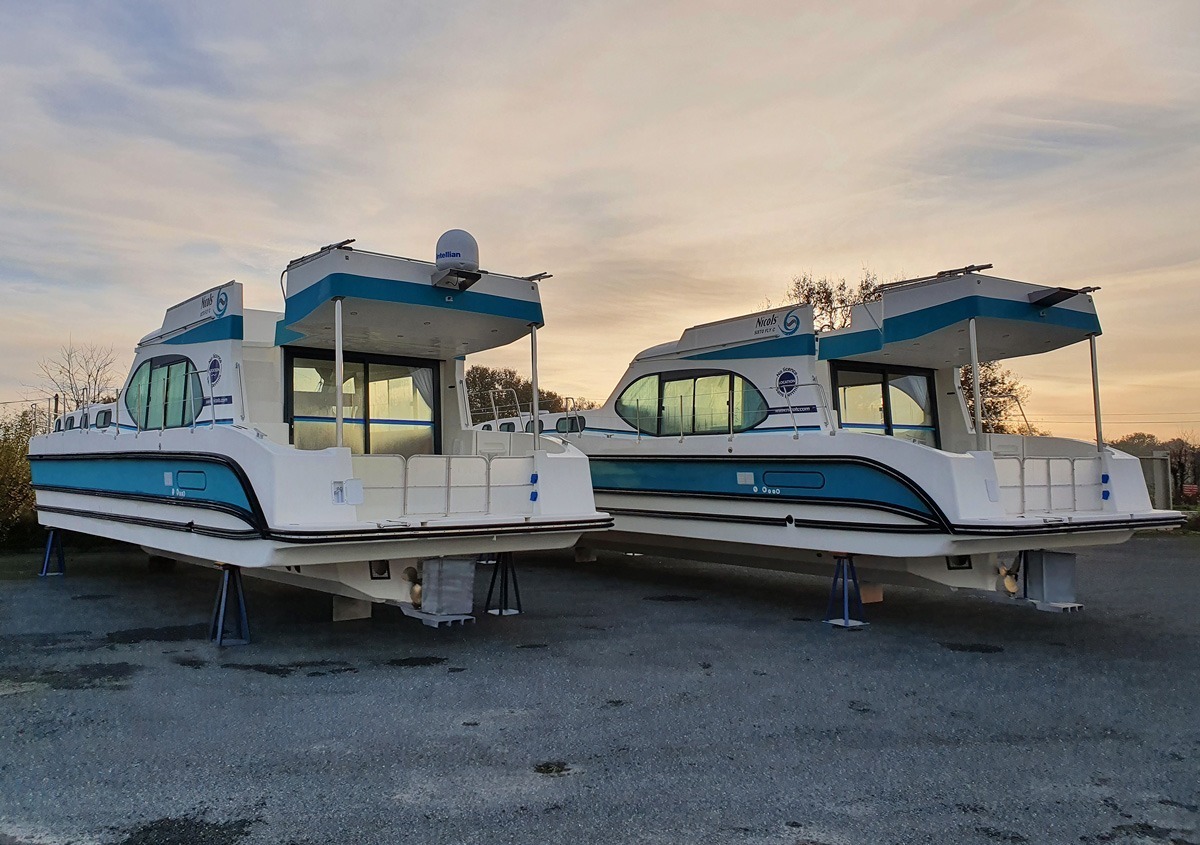 Created in July 1986 within the Nadia Group and specialised in processing plastic materials, the Nicols Yacht boatyard became one of the French leaders in River Tourism in just a few short years with a selection of 21 models of river cruisers available in five different ranges.
Nicols has upgraded its fleet in line with its customers' wishes. Thanks to the boat manufacturing site (located in Cholet – Maine et Loire – France) being uniquely located next to the chartering centre, all information, remarks and suggestions provided by customers are forwarded to the design office in an effort to constantly be improving on the current boat models.
Nicols' manufacturing is thus always working to adapt to the market, which is without a doubt its strength. Currently Nicols has a fleet of nearly 650 units which were produced at its Cholet boatyard and distributed among the 25 Nicols bases located in France, Germany, the Netherlands, Hungary and Portugal.
A French builder and charterer of river cruisers with 35 years of experience,
A varied range adapted to customer demand,
new models and continuous innovations,
Different types of motors: combustion, electric and hybrid,
A fleet with an elegant and stylish design,
bright, spacious and airy cruisers,
Boats designed for families offering optimal safety,
Modestly-sized bases (exclusive to Nicols®),
Presence in the most beautiful regions of France, Germany and Portugal